All Hampton Inn guests are invited to join us each morning for a delightful variety of morning treats.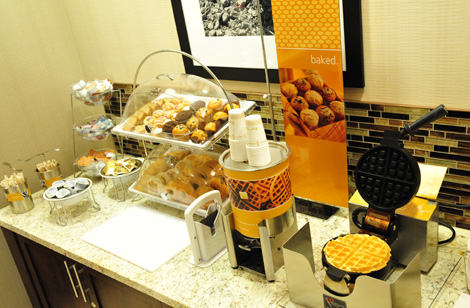 Your complimentary hot breakfast buffet is the most important meal of the day. You can also buy snacks from our 24-hour Suite Shop and enjoy free tea and coffee in the lobby at any time of the day or night.
If you're looking for lunch or dinner out, you'll have plenty of area options. Our hotel is just minutes from downtown Allentown and The Hamilton Marketplace.
Ask our courteous front desk representative for a recommendation!