Pure Excitement is the Best Way to Describe an Event at the Fieldhouse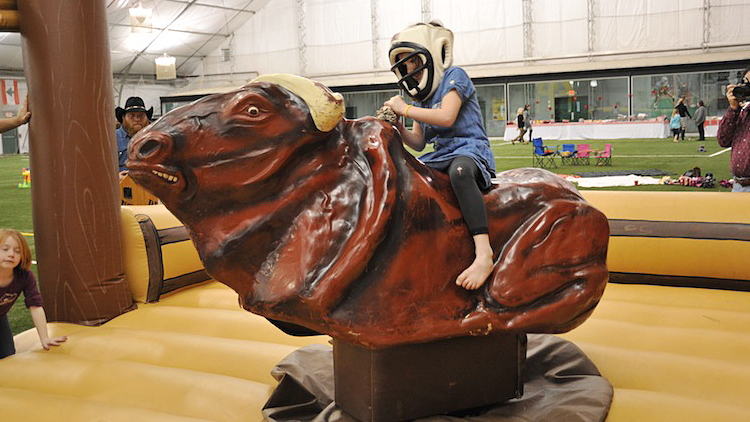 We want your event to be a winning success. Nothing compares to the excitement of a world-class venue, especially when you can have it all to yourself. Your favorite turf becomes the backdrop for an unforgettable gathering. From catered events on the field to stadium favorites made just for you, your guests will feel like they're in a league of their own.
Consider the Robbinsville Fieldhouse for family reunions, milestone birthday parties, wedding receptions, school concerts or proms, or community events where hundreds can gather.
Click here for our Preferred Professionals Package. Inside our document, you'll find information on exhibit spaces, corporate functions, events, parties, booking schedules, pricing and more. Our team also provides you with event services through our preferred partners who are experts at the Fieldhouse and ensure that your event is a memorable experience for employees or guests.
Floor Plans (PDFs)
Robbinsville Fieldhouse Classroom Style – maximum of 2,300 persons w stage
Classroom Style- 100 10×10 Booths, Seating for 2,760 Persons
Robbinsville Fieldhouse Crescent Rounds 1,850 persons
Exhibit Set Up- Booths Only
Robbinsville Fieldhouse Rounds, 2,400 persons w stage
Robbinsville Fieldhouse Rounds, 2,400 persons
Facility Rental
For all general rental inquiries, pricing and availability, please contact us at 609-259-8787 or email to info@robbinsvillefieldhouse.com
A Fieldhouse representative will be happy to take your call or respond to your email inquiry promptly.